Description
Сlassic Orthodontic Pacifier
Designed to soothe naturally
Finally, here's a pacifier that soothes babies and parents, too. This Orthodontic Silicone Pacifier is backed by science to actively support your baby's breathing and oral development. It is designed for maximum comfort and breathability – three vent holes provide more airflow to help babies' mouths stay dry and less likely to conduct rash.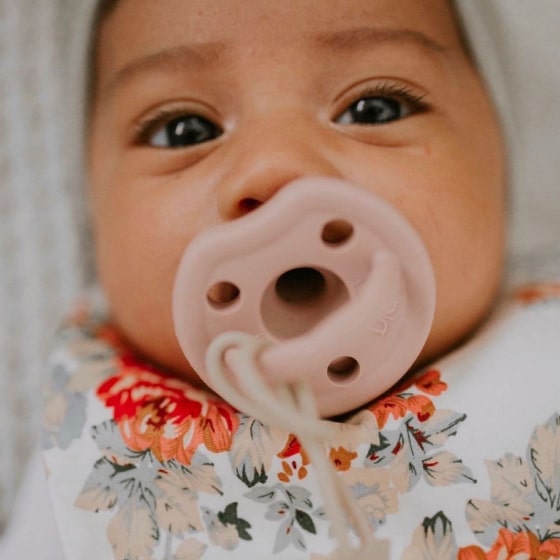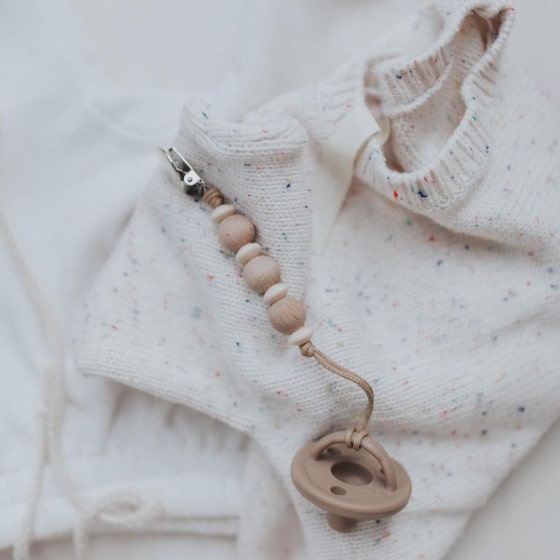 #1 for breastfed babies
The Classic Pacifier: features and benefits
Orthodontic, supportive shape
This classic orthodontic pacifier adapts to your baby's mouth, always staying in the correct position. This helps support the palate and the development of wide, healthy grins.
Extra-small teat
The pacifier's unique breast-like nipple is shaped to soothe the baby just like the mom. This makes for an easy transition from breast to a pacifier.
Comfortable and stylish
The lightweight handle allows babies to keep the pacifier in their mouth and the pastel pink color just tops it off!
Free from harmful substances
This pacifier is 100% silicone, free of BPA, PVC, latex, and phthalate. CPSIA tested and certified, it meets all safety requirements.
Details and care
Age: the first year (0m-12m).
Dishwasher safe (top rack only).
Please note: This is NOT a teether. These pacifiers are strictly for soothing ONLY.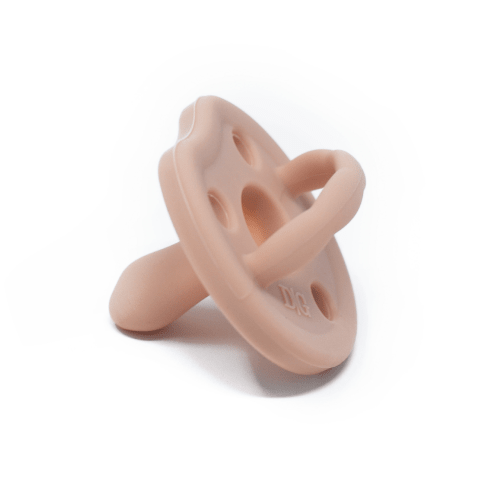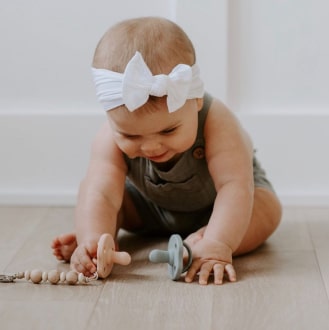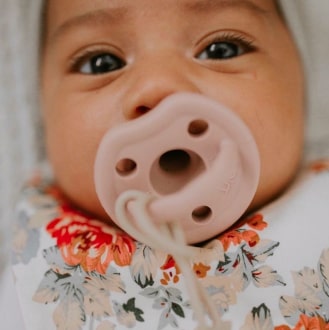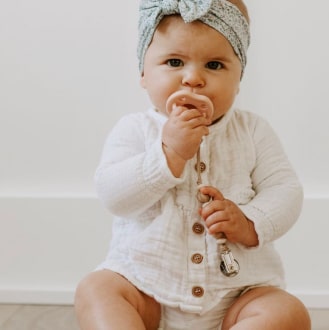 About The Dearest Grey
Hi, I'm Summer founder of The Dearest Grey! Everyones story starts some where and I'm here to tell you mine all started in hopes to bring a modern twist to baby products. Here at The Dearest Grey we take safety very seriously. We have all of our products put through a serious of testing done by a government approved facility (CPSC). Our colors are hand chosen to provide a unique style. Our products are also super functional and perfect for on the go. We also pride ourselves on our customer service. Check us out on Instagram! @thedearestgrey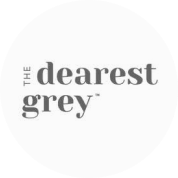 Designed In
Montgomery , Texas